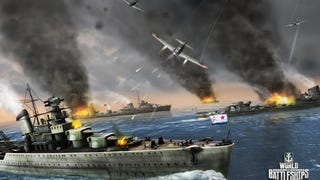 From the maker of World of Tanks comes World of Battleships, a free-to-play PC game that will allow players to smack each other around using giant action battleships. Although there are few details on release dates, my gut is telling me we'll see this sooner than later with the same sort of approachable gameplay that …
Square Enix releases their first Western-developed game outside of Japan this month, bringing Wargaming.net's World War II strategy title Order of War to North American PCs on September 22nd.
Square Enix joins forces with real-time strategy specialists Wargaming.net to publish Order of War, a strategy title that takes place during everyone's favorite international conflict, World War II.