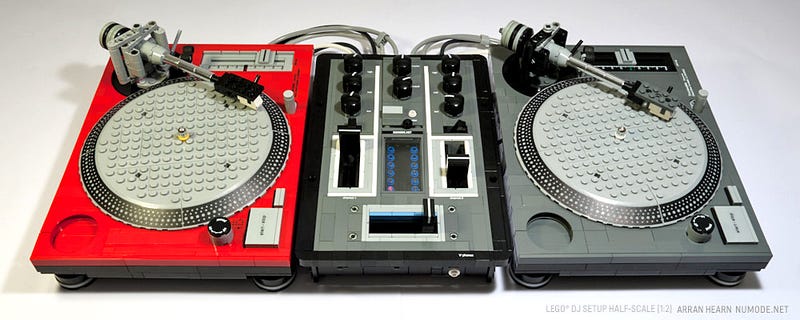 Were it not for the tiny gray studs atop each platter, you'd probably need more than a double-take to confirm that this pair of Technics turntables (plus a mixer) were actually made from nothing but Lego.
I wasn't sure about this whole League of Legends thing until my pal Lu Bu drew my attention to the 15 big-headed figures making up the initial wave of the game's official vinyl figures. Marvel at their giant adorable heads.
Teasing tomorrow's release of the official Hitman: Absolution E3 trailer, Square Enix teases us with an image depicting eight ladies dress in vinyl nun costumes wielding a wide variety of powerful firearms. Could Hitman: Absolution feature the world's first nun-based online multiplayer? God I hope so.
Seminal urban vinyl toy designer Michael Lau riffs on Hideo Kojima's Solid Snake with his upcoming collection of Gardener figures, planned for a release later this month at the CS Booth 16 event in Hong Kong.