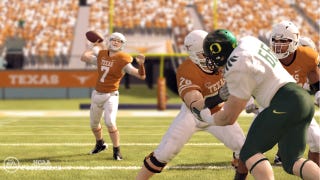 EA Sports, in collaboration with NCAA Football, will this winter begin offering paid fellowships to former college football players seeking experience in a games development or sports entertainment career. The players will work in the EA Tiburon studio, where the NCAA Football and Madden series are developed.
Carrianne Howard studied game design. As Bloomberg previously reported, she ponied up US$70,000 for a "worthless" degree from a for-profit college. But Howard not only lost $70,000 on that degree, she also lost her love of video games.
Display your love for your favorite institute of higher learning with the Xbox Live Avatar Marketplace University Collection, as long as yours is one of the top 30 U.S. Universities.
There are, perhaps, few more disconsonant scenes than of the austere silence of the library and the boisterous play of video games, but a growing movement is starting to put the two under one roof.