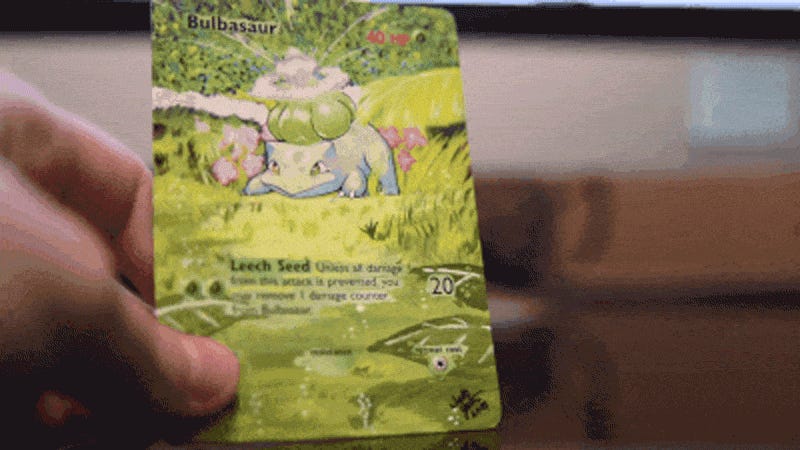 Pretty nice alternates for Pokémon cards that normally had boring plain backgrounds. Artist Lunambra extended the tiny pics on the original cards with some custom paintings.
Would you spend almost $225 for a single digital image of Han Solo from the original Star Wars? For most people, the answer is obviously "No." But many of us who are using the app Star Wars: Card Trader, from Topps, would kill to have that singular image in our collections. And some people will pay dearly for it.

Player Pascal Maynard found a relatively rare card during one of the biggest Magic tournaments of the year. And while it didn't fit his deck strategy, he kept the card and put it up on eBay. Because of this and because thousands saw it live, the card sold for a crazy amount of money.
Further proving that eSports is all grown up and should be recognized as a real sport, Blizzard created a deck of StarCraft II trading cards. Baseball and basketball players have trading cards—why shouldn't these guys have at least a few?