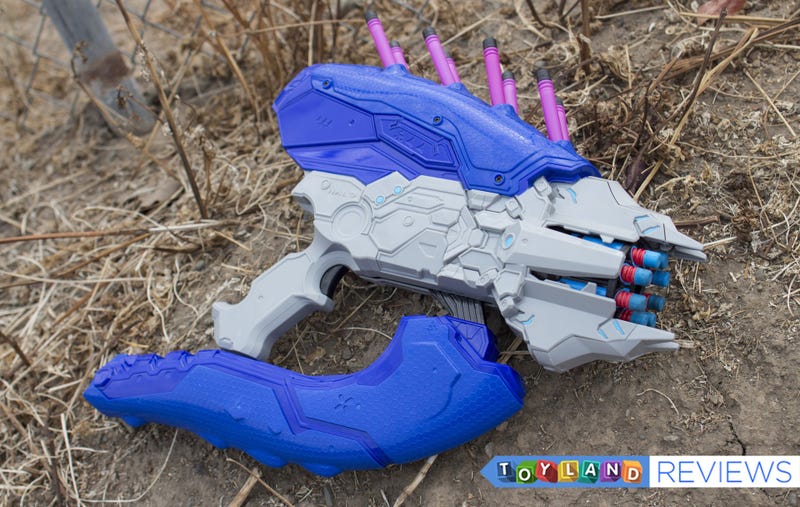 Yes, that's right—this is a working Halo Needler. It shoots amazing darts that magically stick to targets, just like in the game. (No, they don't explode.) It's part of an entire line of new Halo dart guns produced by BOOMco. And I just tried them all.
Halo deathmatches are about to get real. (Except the whole dying part.) Mattel is turning the hit video game's iconic sci-fi weaponry into awesome toy dart guns. First up: The infamous Needler.
As a kid, I strapped a Nerf gun to my bicycle so I could dive bomb the neighborhood kids, while traveling—I imagined—at five times the speed of sound. As an adult, I've carried a foam-firing blaster to no fewer than three jobs. But a funny thing happened last year: I realized my old guns weren't any good anymore.