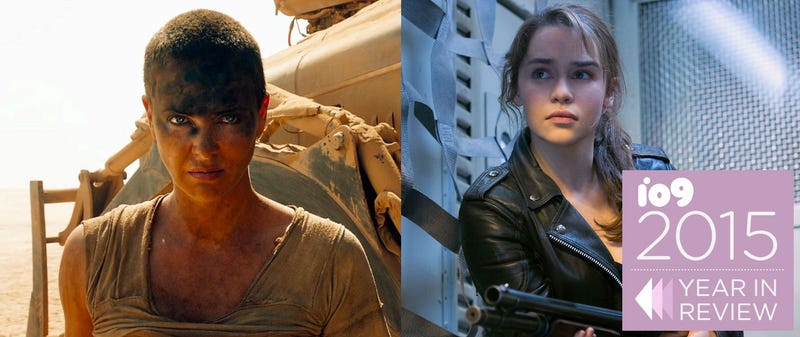 First, the good news: 2015 was a fantastic year at the movies. There were great original stories, sequels done right, adaptations that match their source material and more. But for every great movie, there's a ton of bad ones too. Here's our picks for the best and worst science fiction and fantasy films of 2015.
Jurassic World is now on track to beat the box office records of both Avengers films, and it has a shot at beating Avatar. This is terrible, awful news for anybody who loves movies. Not because Jurassic World is a horrible movie—it's actually pretty fun. But because this means a lot more pandering sequels.
Sometimes it seems like every movie is either a sequel or a reboot. They remade Robocop and Godzilla. They're releasing sequels to the reboots of Spider-Man and Planet of the Apes. But there are still tons of original films in the pipeline. Here are over 50 forthcoming movies that aren't sequels, remakes or prequels.