Xbox One testers for Tom Clancy's The Division signed an NDA agreeing not to publish screens or video footage from the alpha. That trick never works. Hit up NeoGAF for links to more footage and mirrors of that footage should this footage get pulled. Footage.
The beta for March 2016 Ubisoft action RPG The Division has been delayed. Originally, Ubi offered those who pre-ordered on Xbox One access to a beta this month, PC/PS4 in 2016. The beta is delayed to next year, but Ubi now says that Xbox One pre-orderers may get added to an NDA'd testing alpha Dec 9-12 "as needed."
In an apparent delay, Ubisoft is now describing its third-person shooter The Division as a "fourth quarter" release. Given that their company's financial year ends in March, that would peg the game for sometime between January 1 and March 31, 2016.
Ubisoft has confirmed the rumored delay for the attractive co-op shooter Tom Clancy's The Division. The game will now come out some time in 2015, Ubi CEO Yves Guillemot told investors in a conference call today.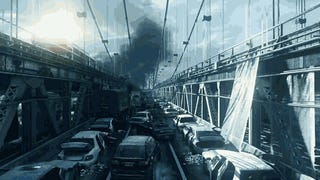 Quick, think of the burliest video game engines that you've seen lately. Frostbite 3. Unreal Engine 4. That Luminous Studio demo Square Enix showed off at E3 2012. Project Cars. Pretty soon, you're going to have to add Snowdrop to that list.