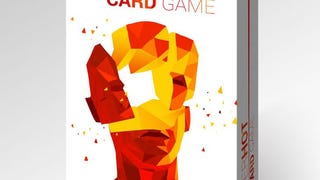 SUPERHOT VR gets a new Oculus Touch trailer. Should be pretty cool—the non-VR game is great—though I'll be curious whether or not you can move around within levels. They call it a "complete new title" and say it'll debut with Oculus Touch later this year.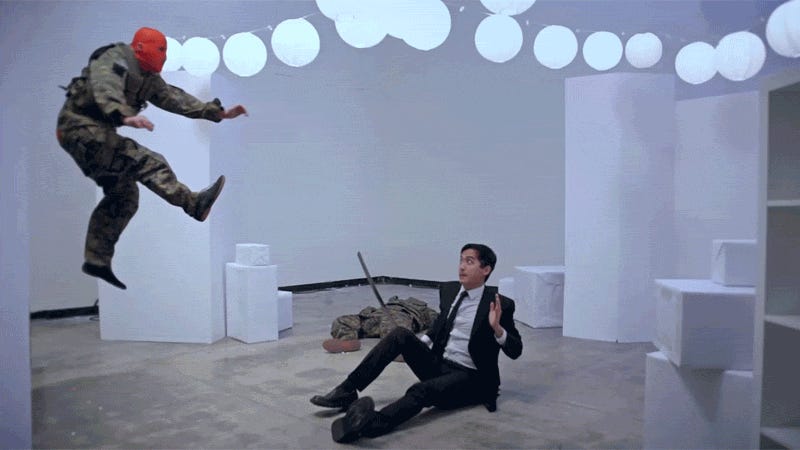 The folks over at Rocket Jump gave some further thought to Superhot's unique mechanics, where the game only progresses when the player moves, and how that'd work in real life.
If you're itching to see more gameplay of indie shooter Superhot, here's a brand new video to go with a beta that just went out to Kickstarter backers. Check out the devastating baseball bat toward the end and the new "Rewind" feature throughout.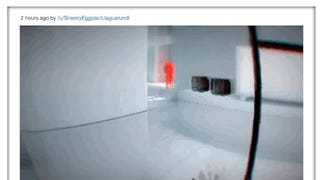 If my most anticipated big-budget video game this year is Bloodborne, my most anticipated indie video game might be Superhot. As part of an alpha version of the time manipulation shooter going out to backers, Killstagram is also a thing now. Admit it: it's a clever name.
Marcin Surma posted a gallery of concept and promotional art he created for the in-development shooter Superhot:
I strap on an Oculus Rift virtual reality headset to try out Lucky's Tale, the candy colored platformer that had Kirk in love at first hop. It's nice, pleasant, and I do enjoying leaning and looking around the environment. But before long I realize something: I'm kinda bored.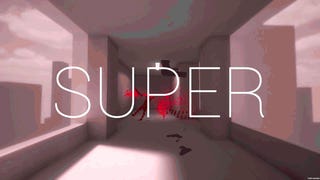 Indie developers can be just the best. Like, for instance, when Piotr Iwanicki and and Blue Brick crew (not a '70s funk band, by the way) made Superhot in a 7 Day FPS Challenge, then refined it a bit, and then posted it online for free. And it's brilliant.