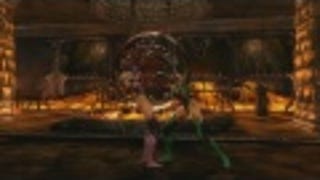 As reported yesterday, the new Mortal Kombat's first dose of downloadable content delivers new skins for the game's wacky human ninja crew, in honor of the early 90's law of ninja costume conservation.
Episode seven of director Kevin Tancharoen's live-action Mortal Kombat: Legacy web series touches on the origin of two of the video game franchise's most iconic characters, Scorpion and Sub-Zero. Why did they use two actors instead of just palette swapping?
You've seen the reason Sub-Zero fights, now check out the chillingly brutal moves the ice ninja is bringing to the next Mortal Kombat.