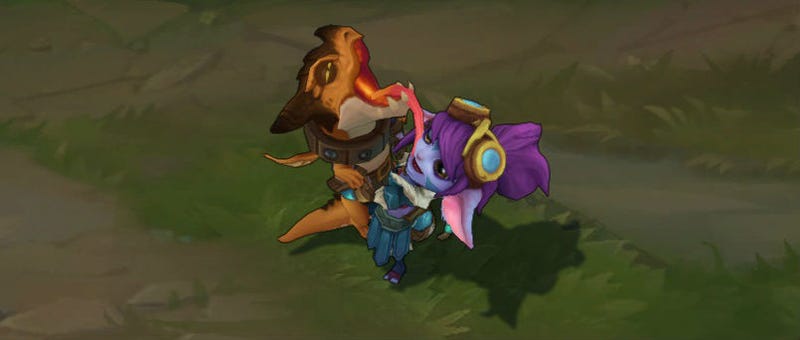 Gamers might not know this, but League of Legends developer Riot Games is one of the very best purveyors of cute things in video games. Yup, right up there with Nintendo. Don't believe me? EXHIBIT A: Tristana's adorable new baby dragon that's disguised as a cannon.
This "Mega Yarn Yoshi" Amiibo is coming to wreak havoc on American cities like a super cute Godzilla on November 15th, Nintendo announced this morning. The downside is that it'll cost $39.99 to get your hands on all that adorableness.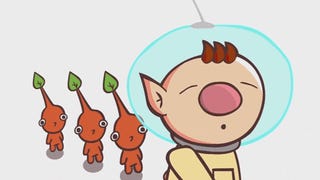 When Riot unveiled its new League of Legends champion "The Bard," the developer claimed that the heavily bearded fellow hailed from somewhere "beyond the physical universe in realms unknown to men." Fair enough. But could they be known to...pikmin? (Pun very much intended).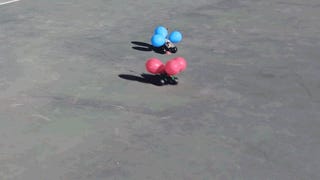 The overall crappiness of Mario Kart 8's battle mode is well established. And since Nintendo hasn't unveiled any concrete plans to make it better with some extra stellar DLC goodness, it looks like what we're stuck with what we've got. Or wait—what's that over there on the internets? RC cars to the rescue!
Now here's a great way to add an extra layer of adorable to a Yoshi Amiibo and better prepare for the cutest Yoshi game ever. Reddit's NLightedNd1 made this custom "Yarn Yoshi" figure with some impressive crochet work. I have no idea why Nintendo hasn't made one of its own already. Other body-shots below.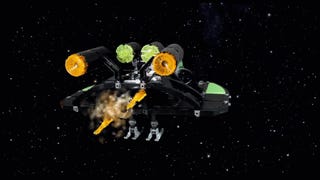 Lego has survived many battles in the great toy wars over the years, which probably helps explain why The Lego Movie finally came into existence earlier this year. If nothing else, this glorious short film by Adam Brown reminds us there are other types of plastic building toys out there with their own stories to tell:
I love Ghostbusters. I also love donuts. So why am I intimidated by the prospect of Krispy Kreme's newly announced "exclusive offer of two new marshmallow Kreme™-filled Ghostbuster treats?" Well, can you imagine biting into that face?
There's putting form over function, and then there's making a themed Game Boy case that's so ornate I'm not sure it's playable. This Donkey Kong-themed skin is one of the best custom console jobs I've seen. But it also raises important questions like: do those directional buttons actually work?
All four members of The Beatles, created in The Sims 4. D'awwww. The Sim versions of celebrities (Simlebrities?) are gonna be so good this time around aren't they?
Nintendo has always had a special knack for making gorgeous themed cases for the 3DS. For the new model announced this morning, they're doing gamers one better: releasing standalone faceplates that allow you to customize your personal console.