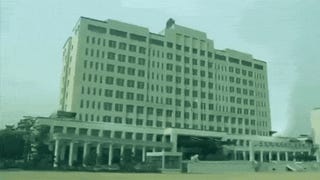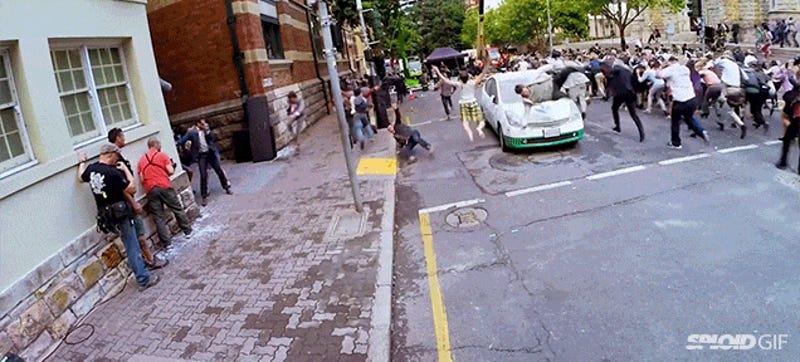 You know what happens in a real earthquake? A pause. And then slight confusion. And then frantically trying to remember what elementary school taught you on where you should go. And then panic because you don't remember. You know what happens when you film an earthquake disaster movie such as San Andreas? Comedy.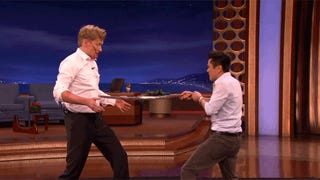 Even though it's completely fake, this still looks painful and dangerous. Martial artist Steven Ho uses a blood tube and a retractable sword to show how those fancy sword fight scenes are made.
If you watched Pacific Rim, you'd know how incredible the giant mechs looked and how unforgettably beautiful the prologue that provided the backstory for the movie was. And though ILM did most of the VFX in the film, Guillermo del Toro's Mirada studio was the team responsible for the effects in the prologue. Here's…
Ray Harryhausen passed away yesterday and, with him gone, we lost somebody would could bring fantastical creatures to life with his fingertips.
Where the hell was this when I was a kid? Why did no one tell me about this hardcore spin-off of chalk gameplay?

Back in my day all we did was doodle and play hopscotch.

But in all seriousness, the special effects are phenomenal. The creator, whose work we've featured before, got some great detail in there. If you…
Disney's Tron: Legacy may have been about as good as the original—which is to say that it's exceedingly average—but the 2010 follow-up to the '80s video game adventure was certainly visually dazzling. Thank Digital Domain for that.
The line between movies and video games blurs even further as Ubisoft announces the acquisition of Hybride Technologies, the visual effects studio behind the blockbuster films 300, Sin City, and the Spy Kids series. Ubisoft will work closely with the team at Hybride to create new technologies for video games and…