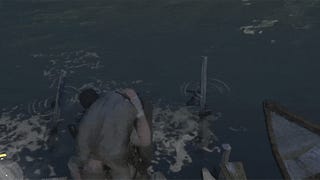 Nazis become transparent when you shoot them in Sniper Elite 3, thanks to the gruesome x-ray killcams. But throwing them into water? That's different. Here's YouTuber Skacik showing us one of the funnier glitches of the game.
Two years ago, a bonus mission in Sniper Elite V2 lets players intercept a Berlin-bound train and put a bullet in Hitler's head, deviating from the real world event where the Third Reich leader killed himself in an underground bunker. Apparently, that headshot from Sniper Elite V2 didn't take. When Sniper Elite 3…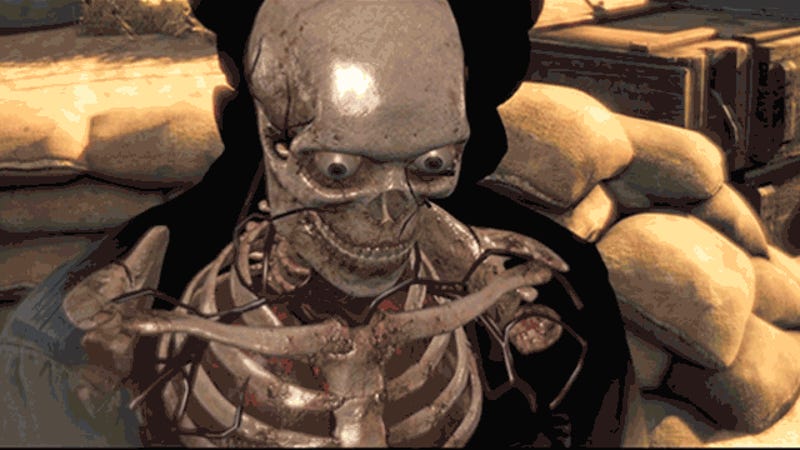 The darkly satisfying x-ray kill-cam from Rebellion's Sniper Elite V2 gave sharpshooting players a peek at bullets bursting through skin, bone and organs. Sniper Elite 3 adds two more layers to the mix.