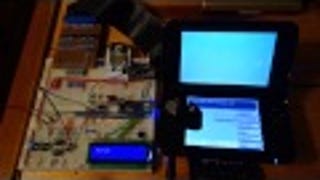 Humans Optional: Remember that machine that dekuNukem built, which would find shiny Pokemon for you? Somehow, it's gotten even better. Now it requires no human input. It'll find and catch shiny Pokemon for you, in almost all situations. Hell, now it even breeds, names and clones Pokemon for you. Jesus.
For those who can't get their hands on the magic machine that auto-finds shiny Pokémon for you, there's the next best thing—a crowd sourced database that will pair trainers in Pokémon X and Y to eggs guaranteed to hatch a shiny.
The demo for Atlus' Catherine came out earlier this week, at at least one of our commenters considers it a highly polished piece of crap. Voice your agreement or defend your enjoyment with commenter MonkeyChunks in today's Speak Up on Kotaku.