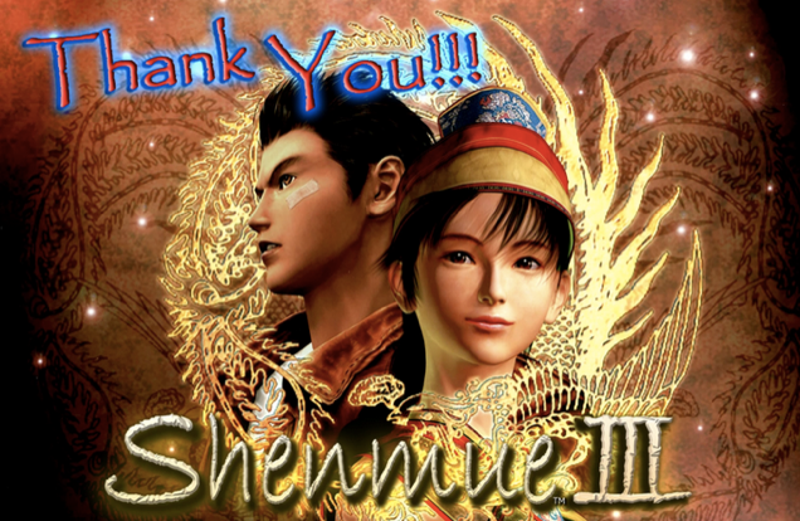 The long overdue Shenmue III racked up over US$6.3 million on Kickstarter. That's a new record for video-game crowdfunding.
Shenmue 3 isn't only the fastest game to raise a million dollars on Kickstarter, it's also the fastest game to raise two million dollars.
Shenmue III, the unfulfilled third entry in the Shenmue saga, is the game fans really want. Fans did not get that game. Instead, they got Shenmue Town. Nobody wanted Shenmue Town. And now, it's dead.
Will there ever be a Shenmue III? Maybe. But the long hoped for conclusion to the Shenmue saga is moot now, thanks to Sega legend Yu Suzuki revealing to Mega 64 how the story arc would have ended. Spoiler alert!
Speaking at a talk during the Game Developer Conference today, designer Yu Suzuki said that he thinks Sega is going to let him make Shenmue III. The audience broke into shouts and applause, and then Suzuki abruptly changed topics.
Dreamcast saga Shenmue II ended on a cliffhanger. More than nine years later, fans still want closure and continue to demand a long overdue sequel to one of the most expensive games ever made.