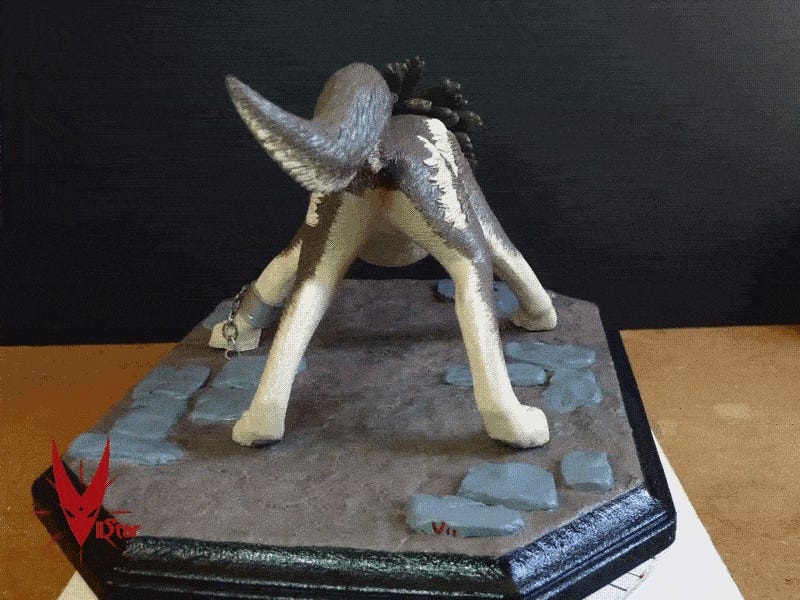 Link's Twilight form, immortalized in statue... form. It took the artist several long weeks, but I'd say it was worth it.

Crafted by 3D game artist Andrew Pearson-Roach, this real-world version of Batman supervillain Bane at least has several cool photos we can look at.
Just another adventure for Calvin and Hobbes. This eight-inch-tall figure was sculpted and hand-painted by Emily Coleman of emilySculpts.com. The piece took Coleman 25 hours to complete, who noted that "sculpting comic strip characters is very very hard." Head over to her DeviantArt gallery for more sculpty goodness.
Hand-carved wooden NES (and flatscreen) sculpture, listed for $650 on eBay, minimum bid $250, received zero bids. Poor wooden NES. He's also got swapped A and B, and Select and Start buttons. [Seen via Hot Blooded Gaming]
Valve forum user Phantasmapants says this is the beginnings of a 1/6th scale model of everyone's fat friend in Left 4 Dead, the Boomer.