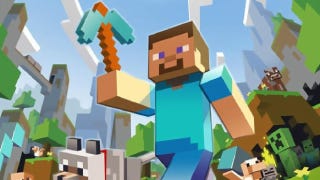 Infocom Games (edit: no, not this Infocom games) seems to have a serious problem with creativity—but they've found a way around it. Here's their secret. Take Minecraft. Combine it with some other popular or good property. Possibly profit? REPEAT.
Only in an MMO is a gigantic financial crime a) subject to absolutely no punishment and b) a sign of the community's health because hey, it's all role-playing, right? Once again, we're looking at EVE Online. An intergalactic space Ponzi scheme fleeced investors of 1 trillion spacebuxx or whatever that currency is…
Looking at a trailer for Velayutham, a Tamil-language film that opened this week, I'm betting its story is not canonical to the Assassin's Creed continuity. It's made by a producer famously unconcerned about infringing on others' marks as well.