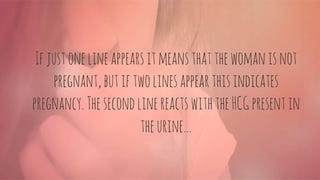 The interactive short story Pregnancy, released today on Steam, begins with 14-year-old Lilla Sandor purchasing a pregnancy test. It's a painful moment for the teen. She feels ashamed and awkward. At home, waiting for the test results, she recalls the horrific act that brought her to this point.
Here are a few things you can expect Far Cry 3 to include: shark-punching, pirate-killing, hang gliding and, oh, rape. For those playing, maybe that's not surprising—as you go along, you suspect it'll happen at any moment. Your friends have been captured, and two of these friends are attractive young women. One is…
Satire is a tricky thing—if your goal is to mock something by embracing it, how far can you go until the mockery takes a backseat to the embracing? That's the question currently facing Tentacle Bento, a card game focusing on Japanese tentacle rape fantasies whichraised a ton of money on Kickstarter (and a ton of ire…
Tentacle Bento is the name of a card game currently up on Kickstarter seeking funding. As of posting, it has received twice as much money as it originally said it needed. Which is a bit of a bummer, since it's a game about raping girls with tentacles.