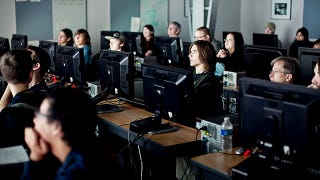 For the third year in a row, among its other rankings of colleges and universities in the North America, the Princeton Review has ranked the top game design programs.
Nine out of ten reviewers will enjoy today's Speak-Up on Kotaku, in which commenter Wocalax wonders if review aggregate sites like Metacritic make it easier or harder to decide which games to buy.
Releasing tomorrow on the PlayStation Network, the latest update for WipeOut HD brings a new ranking system to online multiplayer games, along with flashy new badges to celebrate your racing prowess.