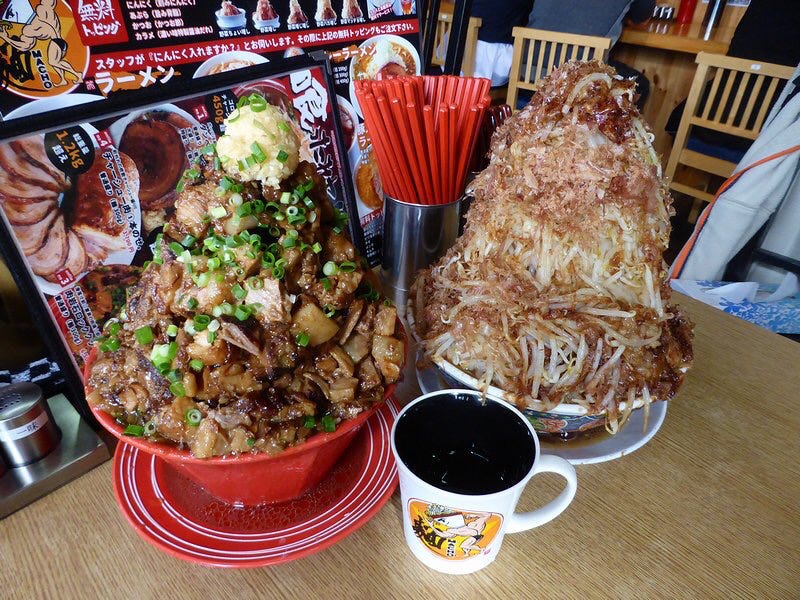 Behold, Men Macho Ramen. It's not Japan's best ramen establishments, but as far as over-the-top noodle restaurants go, this is the over-the-toppiest!
What kind of ramen do you expect from a game that revels in ridiculous breast physics? I guess you'd expect something like this.
Some folk like to joke about how beards come in handy when it comes to food, as facial hair can act as storage (eww, I know)...but this is something else entirely. Incredibeard isn't using his beard for storage, but as a bowl.
First, there was the ramen burger—which we showed you how to make. Now we return with another ramen curiosity: the ramen pizza. And yes, there's a recipe for you to follow.