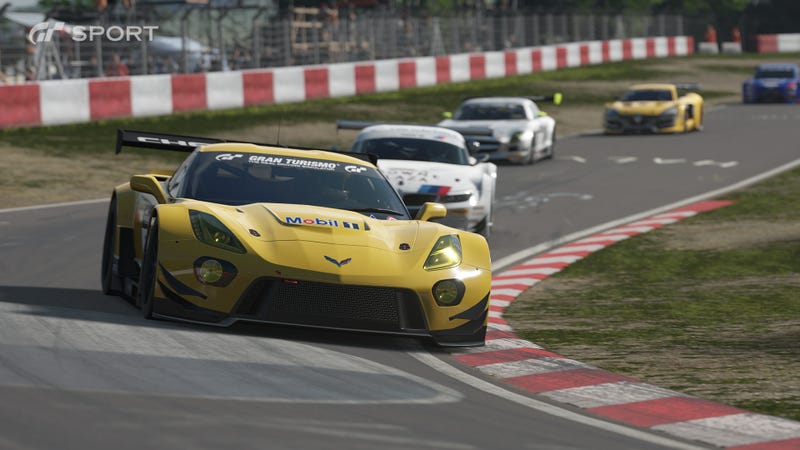 Gran Turismo Sport, the latest in Sony's epic racing sim series, is supposed to take multiplayer gaming to a new level with FIA-sanctioned online racing available to everyone. So how do you keep things civil and competitive?

It's been twelve years since F-Zero Climax. That's over a decade that Captain Falcon has been falcon punching and thrusting away—in a less savoury fashion—on the Super Smash Bros. stage without so much as thinking of the Blue Falcon. Although it's been a joy seeing his (fantastic) legs far more since he traded in the…
Ever since Nintendo made its surprise announcement that Mario Kart 8 was getting a new high-speed difficulty level, excited fans have had one question: what would it do to Mario Kart?
You'd think the development of what is likely the first computerized driving simulator with actual computer-generated visuals would be a big deal. An achievement like that would have set the standard for not just simulators, but would have been the genesis of every first-person driving game since. Which is why it's so…
Move out of the way, Infamous: Project Cars has got your number.
I love really early racing videogames. So much so that I even like making up ones that never existed. In fact, a ridiculous ad I made for one driving game that never existed was used in a recent Cracked article about advertising. And, from what I can tell, it was taken as real. This makes me quite happy.
Everything is social these days. If you don't tweet and update your Facebook status every 40 minutes, you are an outcast and a pariah. If you don't Instagram your meals, your friends will pretend not to know you. And if you don't develop a social gaming experience, nobody will buy your latest game. And that's why Grid…
The new racing video game, Dirt 3, includes its version of Gymkhana, the wild stunt-driving that's been called "drifting-cum-LSD-fueled-acrobatics." Makes sense. The inclusion of some sort of undead multiplayer racing? Well, that's a surprise.