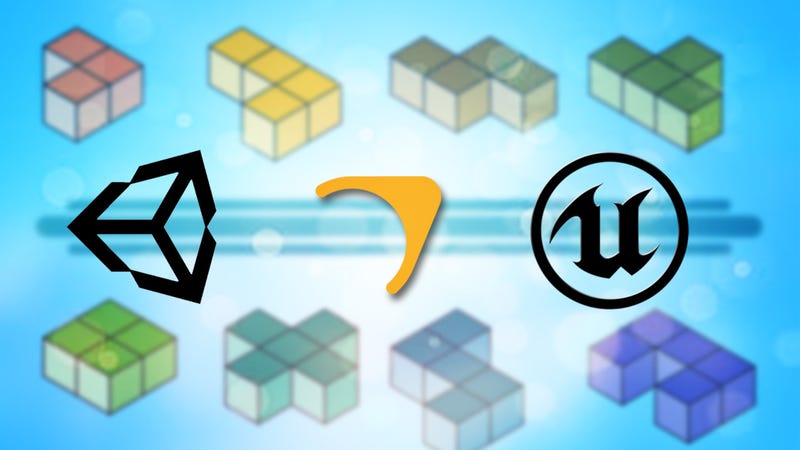 With the recent release of the free version of the Unreal Engine and the announcement of the free Source 2 Engine, you now have even more options for making your own games. But picking out the best engine for you and your skillset is a little tough. Let's take a look at some of the best free software for a variety of…
They may be quick and dirty, but that's why Flappy Bird clones are such an inviting outlet for programmers looking to hone their craft. One such person has managed to resurrect the lost (but never forgotten) mobile gaming wonder with a fierce economy of technical language.
Kazuya Sakakihara spent ten years working at Sony as a senior software engineer, helping bring both the PS3 and PS4 to the world. He's no longer at the company (parting ways in early 2013), but before he left he made sure his name quite literally lives on inside the code of pretty much every PlayStation 4.
Thanks to an intrepid programmer named Lauri Hartikka, we now have ArnoldC, a programming language where basic keywords are replaced with things Arnold has said in his many fine films.
This is Codemancer, AKA Programming 101: The Game. Basically, it's a turn-based fantasy game designed to teach how programming works to kids or, well, pretty much anyone, with a combat system based on writing simple programs. It's on Kickstarter, but it's already funded, so expect to see it on PC in July next year.
This is amazing. Tom Murphy created a computer program that actually learns how to play classic NES games on its own, with a little instruction from Tom.
Don't get commenter KillerIri5h wrong; he loves Mass Effect 3. He just wishes the game would love him back just as accurately. What does that mean? Find out in today's Speak Up on Kotaku.
Have you ever wondered what a computer game looks like, from start to finish, as it's being programmed? If so, then this time-lapse video of one man's creation of Metagun (for Ludum Dare 18) will truly amaze you. Video inside.