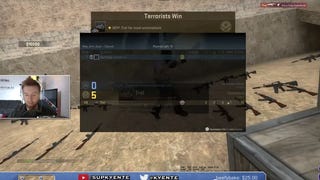 Counter-Strike: Global Offensive streamer Kyente would have had a field day destroying his brother live on his birthday stream, had said brother not tapped CS:GO pro Mitch "DUM0RE" Green to play in his stead. What follows is a gleeful lesson in humility.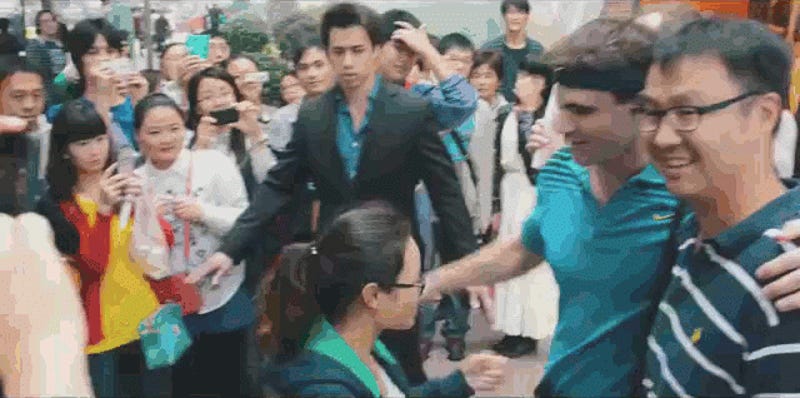 Is that tennis legend Roger Federer? No, it's not. It's YouTube user Donnie Does pranking the people of Shanghai.
At Final Fantasy's 25th Anniversary event yesterday in Japan, Square Enix thought it'd pull a fast one on the audience, putting Final Fantasy Type-0 director Hajime Tabata up to revealing the concept for something called "Tokimeki Final Fantasy: Suzaku Magic Institution Peristylium: Oh no! I'm in Love With the…
Closing out this April Fool's Day is a prank that is 100 percent truthful in its awesomeness. At Ann Arbor, Mich.-based Greenview Data, the co-workers of one Minecraft-addicted employee, Matt, converted his cubicle into a Minecraft cave anyone could be proud of, in game or in real life.
Ushijima Ii Niku (Ushijima "Good Meat") is Japan's biggest amateur pin-up. And this summer, she's coming to a theater near you. That is, if you live near Akihabara.
Bernard, a customer support rep for Activision, proclaimed that if he got more Twitter followers than his colleague, Randolph, by Friday, he'd pie Randy in the face. Bernard came up short but carried out the attack anyway. That's customer service.