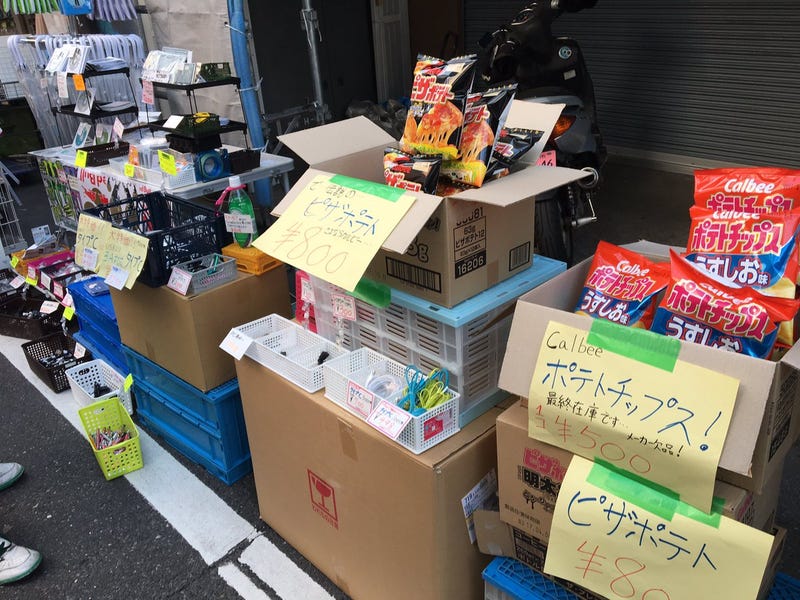 With select brands of popular Japanese potato chips vanishing from store shelves, folks are hoping to cash in.

The Lay's Do Us A Flavor contest returns for a fourth year, once more offering budding snackologists who come up with a halfway edible new potato chip flavor a million dollars. Previous winners include the obvious choice, the bad one and I wasn't paying attention.
Eight flavors enter, four flavors leave. The latest in Lay's interactive marketing is the Flavor Swap, pitting tried and true potato chip flavors against newcomers across four categories—BBQ, spice, cheese and heat. Let's do this.
Butter chicken. Scalloped potatoes. Cowboy BBQ beans. Montreal smoked meat. The four flavor finalists for Canada's Lay's Do Us A Flavor competition are good on paper. Not so much my mouth.
Gyro. Biscuits and Gravy. Reuben Sandwich. Truffle Fries. The creator of one of these four potato chip flavors will be the million dollar winner of Lay's annual "Do Us A Flavor" contest. Judging from the past two years, it will not be the one I pick.
Last year Lay's "Do Us A Flavor" contest awarded the wrong person a million dollars for suggesting potato chips that tasted vaguely like garlic bread. Now the contest returns, and we have a chance for redemption.
The votes have been tallied, and the results are in — U.S. potato chip consumers are boring and disappointing. The Lay's "Do Us a Flavor" promotional contest saw folks voting for one of three user-generated flavors — Chicken and Waffles, Sriracha or cheesy garlic bread. I tasted them all, and the winner was as clear…
Last summer Frito-Lay tapped into the power of social media to give fans of the company's signature potato chip brand a chance to choose the next exciting flavor to grace store shelves. Millions of flavor combinations were submitted. Some, like Spinach and Sour Cream, were relatively uninteresting. Others, like my own…