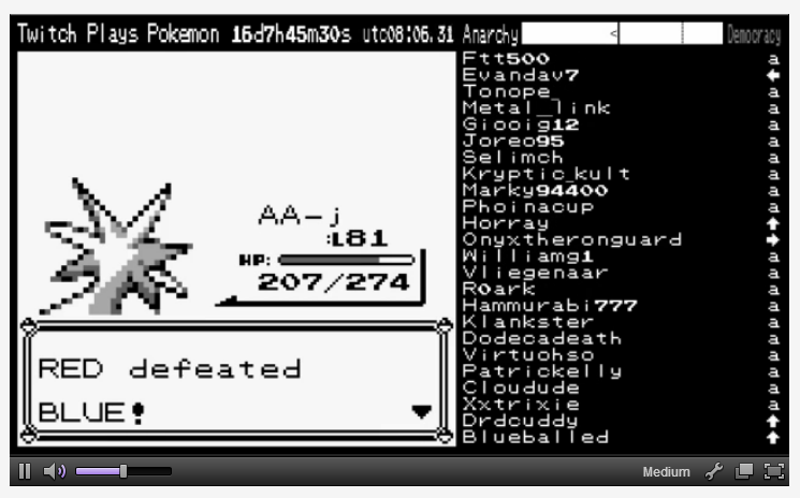 Early this morning U.S. Eastern time, after 16 days, seven hours, 50 minutes and 19 seconds, the combined strength of hundreds of thousands of Twitch viewers defeated Pokémon Red. You can watch the final battle against Blue right here.
Right now, more than fifty thousand people on a Twitch channel are trying to control a trainer in Pokémon Red. Collectively, they've acquired seven gym badges, which means that the end of the game is near. Great! Except not everyone watching is interested in helping making progress in the game.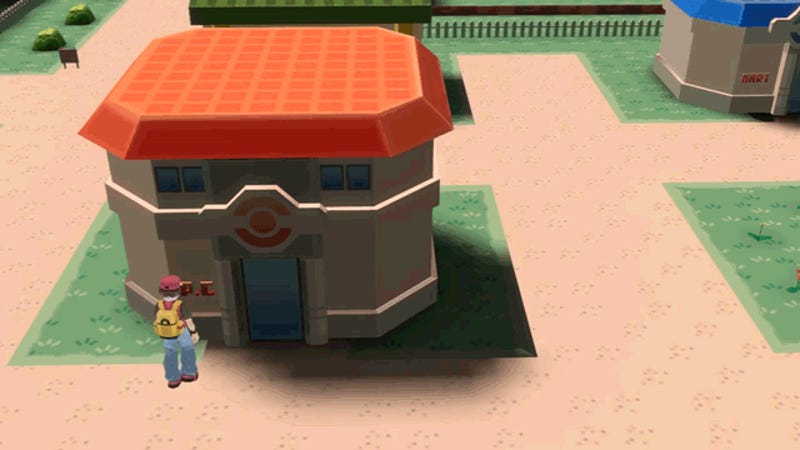 It has been nearly five days since Twitch Plays Pokemon, a stream that lets users collectively control a Pokémon game via chat commands, started broadcasting to the world. Since then, the stream has had over sixty thousand people watching and playing at once—as you might expect, it's been a chaotic, awe-inspiring ride…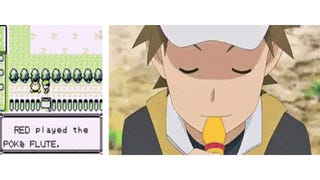 How closely does the Pokémon Origins anime mirror the events of Pokémon Red and Blue? See for yourself in these 24 awesome animted GIFs shared by Pokémon fan Robin on his Tumblr.
Ash Ketchum was never the very best, like no one ever was. It was always Red, the hero of the original Pokemon Red and Blue. His story is Pokemon Origins, a four-part animated series premiering November 15 on Pokemon TV.
Remember back when there were 151 Pokémon and you knew everything about each one? Commenter Daemon_Gildas does, and he wants that feeling back in today's Speak Up on Kotaku.