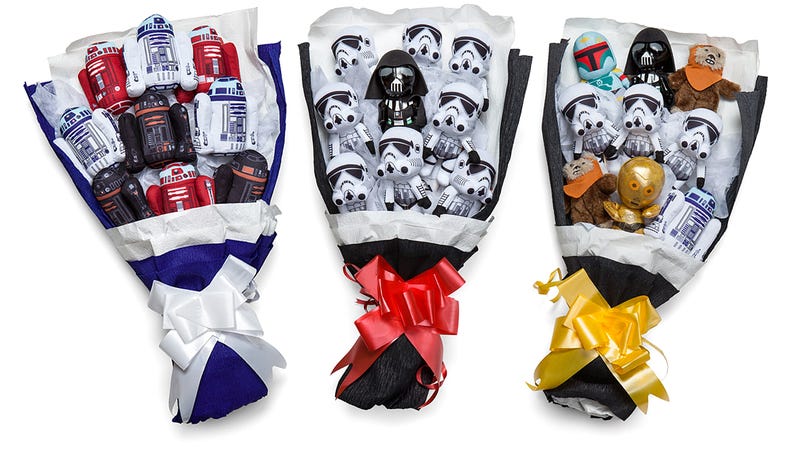 Star Trek fans who refuse to acknowledge the superiority of The Next Generation, or the fact that there aren't really any monsters under their beds, will want to upgrade their bedroom pillows to these plush phasers and tricorders that help ensure a better—and safer—night's sleep.
When Factory released their first Direwolf Puppy plushes, we were wounded innocents still in a post Red Wedding haze. But we've grown up, as has Game of Thrones - and thus, so must the plushie merchandise.
What this cuddly pack guar will do is carry your burdens better than Lydia ever could. Pack guars have been around for way longer than Skyrim housecarls, so they've gotten good at this kind of thing.
Last year the folks at Gaming Heads brought upon this Earth a plague of cuddly, snuggly Cacodemons and Pain Elementals. Here is their heartfelt apology, armed with with the fluffiest plasma gun ever.
Video game statue experts Gaming Heads have stared into the mouth of evil, and it licked their face and wriggled its theoretical pseudopods gleefully, and that's probably why these horrific Doom plushes look so damnably huggable.
Coming in September from official Minecraft online retailer Jinx, this huggable depiction of the game's most familiar foe does, at first, resemble the Incredible Hulk's junk.
Deviant artists Michele Legendre captures the spirit of the Tanooki Suit in her adorable plush Mario. See the whole series at her Deviant Art page.