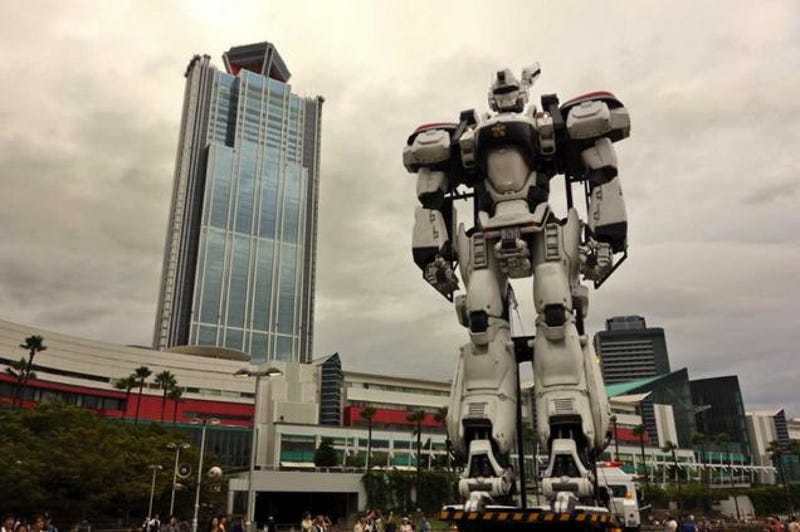 For the live-action Patlabor movies, they made a giant Patlabor mecha. It might look like just some promotional prop, but they built it tough. How tough? Strong enough to weather a typhoon.
Iconic manga and anime franchise Patlabor is getting a series of live-action shorts and a feature film. Here's the trailer for the first short. It looks great.
In Japan, they're making a live-action Patlabor. And so far, it looks great.
Getting the first official look at the "Patrol Labor" — the giant, robotic suit the Japanese police force use to combat giant robot crime — is pretty cool by itself. But what's really cool? Discovering that Ghost in the Shell's Mamoru Oshii will be directing the live-action movie based on the classic anime!
According to the official site, it looks like famed anime director Mamoru Oshii (Ghost in the Shell, Patlabor, etc.) is involved with the live-action Patlabor movie. That's good news! The movie is due out in 2014.