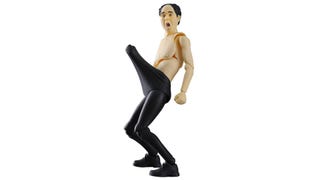 When not promoting Patapon 3 or helping people, Japanese comedian Egashira 2:50 has another hobby: whipping out his dick. »12/20/12 5:00am12/20/12 5:00am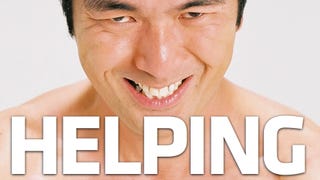 Decked out in black stretch pants, sneakers and not much else, Egashira 2:50 is one of Japan's most loathed comedians. "Creepy" and "annoying" are the words that usually describe him, but last month, the word that summed up Egashira the best is "heroic". »4/11/11 2:00am4/11/11 2:00am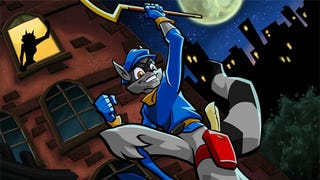 Don't be surprised if a new Sly Cooper collection, a new Patapon and a not-so-new Twisted Metal game are announced for the PlayStation 3 in the coming weeks. A retail source points to all three titles coming soon. »6/14/10 11:00pm6/14/10 11:00pm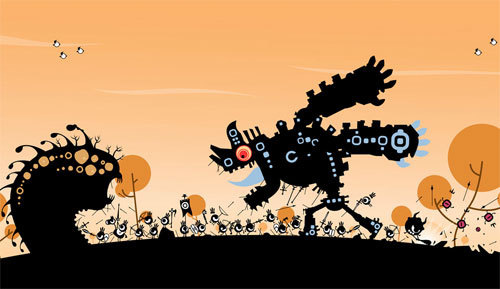 Countdown clocks... we love 'em! The makers of Metal Gear Solid, Burnout and Banjo Kazooie all have countdowns ticking away on their respective sites. Sony has one too, less subtly teasing what appears to be a brand new Patapon game. »6/11/10 7:30pm6/11/10 7:30pm
These two clips are commercials for Dent Oi, a brand of Norwegian mints. Mint fans will love the house-crushing taste on display, but it may be of even more interest to fans of PSP strategy series Patapon. »3/31/10 4:30am3/31/10 4:30am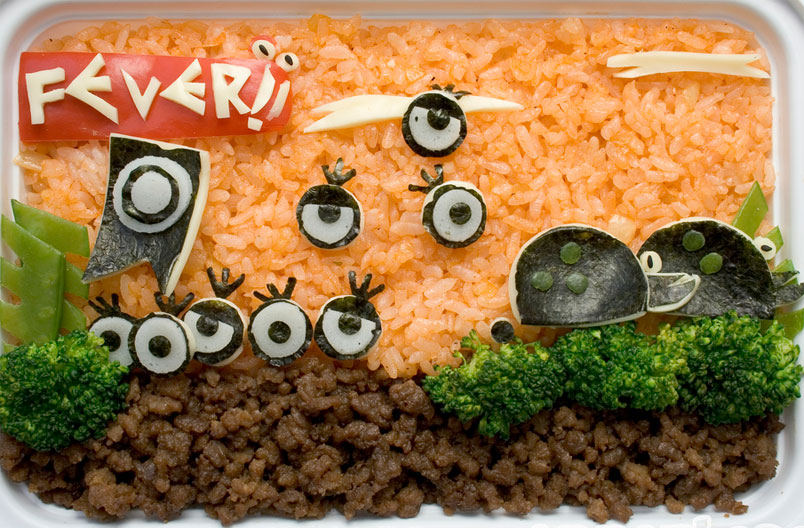 Doesn't rhyme, and kinda throws of the beat, but whatever. Tell me you wouldn't chant the same thing if you opened your lunch bow and saw this staring back at you. »5/20/09 5:30am5/20/09 5:30am

Unless you find their particular brand of chirpy percussion grating, the Patapon are a lovable bunch. Lovable enough to dress up as, perhaps? Sure, why not. »5/14/09 7:00am5/14/09 7:00am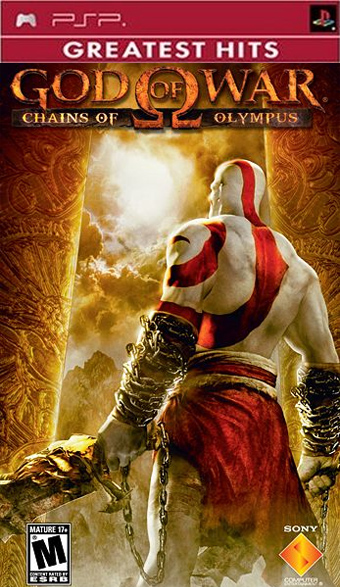 God of War: Chains of Olympus and Patapon are among the ten new PlayStation Portable titles joining Sony's Greatest Hits lineup next month. »3/20/09 12:00pm3/20/09 12:00pm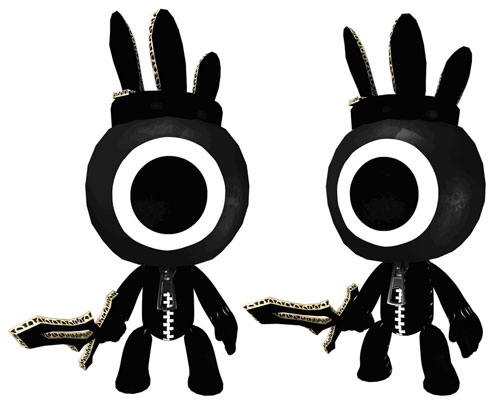 In an effort to turn every single Sony property into Sackboy form—hurry up, Blasto Sackboy!—the company has turned the LittleBigPlanet transmogrifier on the PSP tactical rhythm game Patapon. Cross-promotion is just a happy by-product. »2/27/09 4:40pm2/27/09 4:40pm

Masatomo Ueda likes Patapon. A lot more than you or I like Patapon. He likes it so much he's not only got himself a Patapon tattoo, but made himself Patapon prey in the process. »1/06/09 7:30am1/06/09 7:30am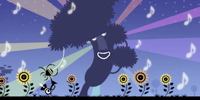 There's a wonderful interview at Gamasutra with Hiroyuki Kotani, creator of Patapon — a game that I still adore, having snuck in quite a lot of time with it on my PSP. »12/06/08 1:30pm12/06/08 1:30pm

Still waiting on those LocoRoco plushies, Sony. But hey, in the meantime, these will just have to do. By Medicom, these Patapon plushies will be out soon, and will set you back around $40. »12/04/08 5:30am12/04/08 5:30am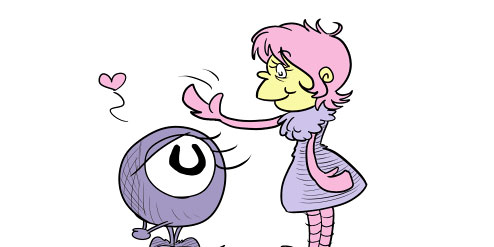 Rhetorical question. We don't really care whether you can or can't. That's your business.
We »
only care about Patapons and petting in the context of game art done in the style of Dr. Seuss. , by . Which, after a hard day's internetting, was enough to put smiles on our mean, tired faces. [Eegra]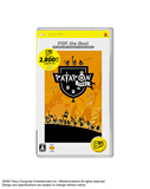 Sony Computer Entertainment announced two new entries in its "the Best" series:
Patapon »
for PSP the Best and for PLAYSTATION 3 the Best. is out September 25th for ¥2,8000 (US$26) and is out September 4th for ¥3,800 ($35). Wonder if you can get them cheaper used...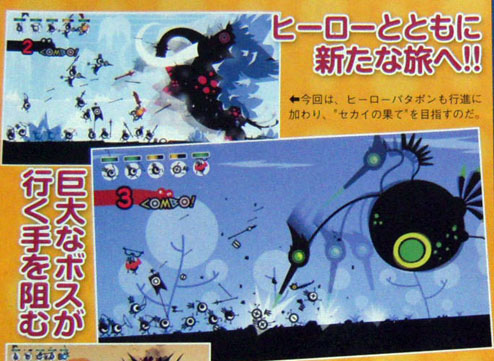 People liked Patapon so much that Sony Computer Entertainment Japan went and decided to put out another. That's right, this winter Japan will see Patapon 2. While the previous title was single player, the sequel will feature four player multi-player mode as well as new characters. PON-PON-PATA-PON! »7/09/08 8:00am7/09/08 8:00am