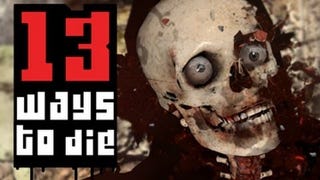 The series "13 Ways to Die" just took up the subject of Sniper Elite v2 and, though we've seen exploding testicles and other grisly slow-motion demises already, they weren't presented in the form of a propaganda film from dubya-dubya-eye-eye, with a jaunty ragtime accompaniment. It's a cracking good morale booster…
These custom Mario 64 music tracks from YouTube user TheGrinz might never make it past the Rock Band Network's copyright violation checks, but they're still impressive as hell.

Anyone with a dad over 50 has gotten the proctologist story, which strives to make the most florid description of ass pain imaginable while bragging that he's still a tough bastard and survived it.