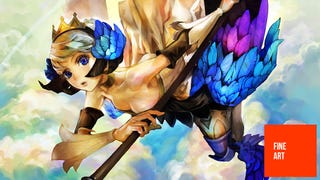 OK, so there are some issues with the character design in Dragon's Crown. Jason has written about this, people are divided about it, and many in both camps have very valid reasons for their respective cases.
I've been dreaming for a while now of picking up a PS2 game I already own, putting it in my PS3 and having it work. Ever since my launch console died that's been totally out of the question, so I guess I'll have to settle for the next best thing.
shysuiko enjoys drawing little Chibi versions of video game characters in her spare time. The style normally isn't my favourite, but when it's applied to Andrew Ryan and a Hunter from Left 4 Dead, I can come around.
It may not be as high-profile as something like
Diablo
or , but damnit if something as beautiful as Odin Sphere doesn't deserve some high-end merchandise of its own. This statue, from Japanese manufacturer Alter, is of Gwendolyn, and will be distributed by Sideshow Collectibles in the West early next year. For $95,…
Atlus just announced the winners of their 2008 Atlus-O-Weenie Halloween Costume Contest, which had fans of the company's games dressing themselves up as popular characters for a chance at an Atlus prize pack filled with goodies. Judging from some of the shots they received the real winner here was the folks on the…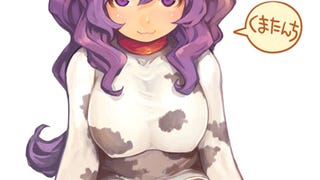 Odin Sphere developer Vanillaware's latest offering features a Lolita-style bear-girl named Kuma-tan who puts on shows at the zoo with other Lolita-style critters that include a sexy cow, hot tiger and foxy bunny. Finally! A game that brings the sexy cow action with character designs from illustrator and creator .…
Two of Atlus' best publishing efforts from the PlayStation 2 era are getting the Greatest Hits treatment, with Odin Sphere and . The latter of those two took an impressive five years and change to receive the coveted $19.99 price drop and dreaded red bar. We're not complaining, as all PlayStation 2 owners should give…