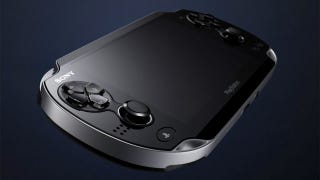 The launch of Sony's next PlayStation Portable, currently codenamed NGP, may not be a global affair this year, in part due to the massive Tōhoku earthquake and deadly tsunami that slammed Japan last month.
The Next Generation Portable is an amazing little machine. I was quite impressed with it. But it could've been even more amazing — amazinger! Not to mention more expensive, too.
Want to hear all about the reveal of Sony's Next Generation Portable without reading words? NetworkWorld's video summary's got gameplay, Sony executives, and the dulcet tones of IDG's Tokyo bureau chief Martyn Williams.
The PSP2 - or, as it's being called temporarily, the Next Generation Portable - will as expected play nice with cellular data networks via a 3G connection. Here's what that means for your gaming.