Fighting in hockey is awesome. It's more than tolerated - the NHL has no problem with fighting on the ice, nor in the video games it licenses. Know what makes a hockey fight more awesome? Punch-Out!! music.
Last night, Manny Pacquiao solidified his claim as the pound-for-pound best fighter in the world, dominating Antonio Margarito for his eighth title. One year ago to the day, Fox Sports told the unknown story of how far he's really come.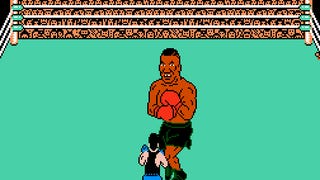 Is there some special video game issue of The Onion currently in print? Because not only did the humor publication skewer game violence this week, it also poked at Super Mario Bros. and, now, Punch-Out!!.