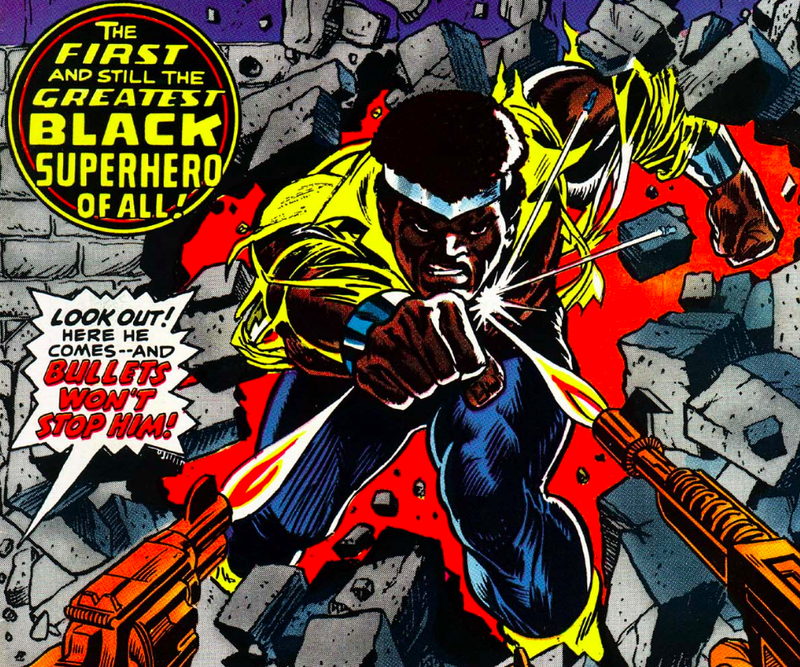 Some superheroes' personalities change over time, especially when many creators work on them over decades of publishing history. But this also creates a multiplicity of possible interpretations for these characters, too. Let's see what the most telling moments from Luke Cage's long superhero career actually say about…
Luke Cage has been around for 44 years, originally conceived as a character to pull in readers and money from the 1970s blaxploitation film craze. Whole swaths of his publishing history are filled with poorly executed stories cranked out on deadline, but even these offer some surprising moments of poignancy.
After watching the first seven episodes of the Luke Cage Netflix series, I can confidently say that its lead character doesn't always feel like the Power Man who's shown up in decades of Marvel comics. But, as this spoiler-free review will show, I like him anyway. This Luke Cage is still an everyman superhero that…
People talk about how bad the comics of the '90s were. But, after actually revisiting some of the storylines from two decades ago, they're even worse than I remembered. Exhibit A: a crossover between Luke Cage, mercenary Silver Sable and an antihero who used other people's body parts against a hellbeast with the power…
It is a good day to be a superhero who prefers to wear normal clothes? First we had the unofficial reveal of Jon Bernthal as the Punisher in Daredevil, and now we have first official still from Netflix;'s upcoming Jessica Jones TV series, of both the titular star and Luke Cage!