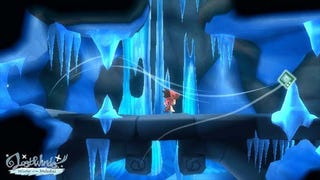 Frontier Developments' follow-up to their excellent wind-powered WiiWare launch title LostWinds returns gamers to the magical land of Mistralis.
This is a trailer for Winter of the Melodias, sequel to the brilliant Lostwinds. Good to know that with Nintendo off doing...other things, there's still someone around to do this kind of thing on the Wii.
Frontier Developments once again puts the power of the wind in your hands in LostWinds: Winter of the Melodias, the follow-up to the acclaimed WiiWare launch title. Here's what it looks like.
The latest issue of Edge Magazine takes a long look at LostWinds: Winter of the Melodias, which is the sequel to last year's WiiWare hit LostWinds. No release date was announced.