You no longer have to suck up to your parents to ensure their fine silverware will eventually be passed onto you, because what dinner guest wouldn't prefer dining with a set of lightsaber flatware instead?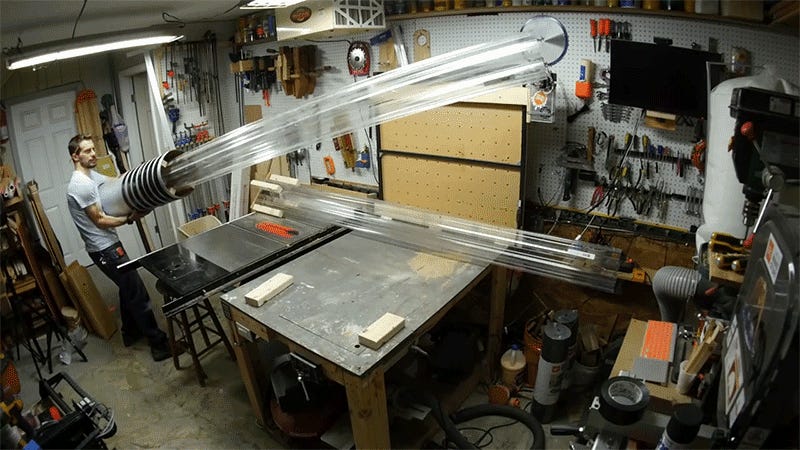 When it comes to home made lightsabers—a popular pastime for Star Wars fans—Bob Clagett doesn't mess around. He was recently hired to build a pair for a client's holiday display, and the gigantic results put any Christmas tree, gingerbread house, or nativity scene to shame.
And you thought the lightsaber from the Episode VII trailer was dangerous. Announced today at Toy Fair in New York City, Hasbro's Star Wars Bladebuilders line finally allows fans of the series to invite new ways to chop their damn hands off.
Lightsabers. The weapon of a Jedi knight. An elegant weapon for a more civilized time. The most efficient limb-removal device in the galaxy. But who made them? How did George Lucas determine their colors? Are there other light-weapons in the Star Wars universe? Here are more than a dozen lightsaber facts only the…
And really, can you blame them? Lightsabers are terrifying. Still, this is the cutest thing I've seen today. Watch it!
My Dog Maggie Hates Lightsabers [YouTube — thanks, Dino!]