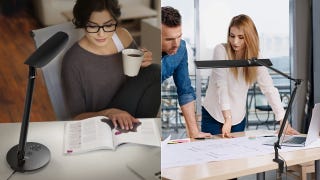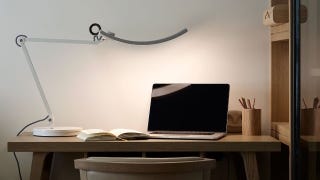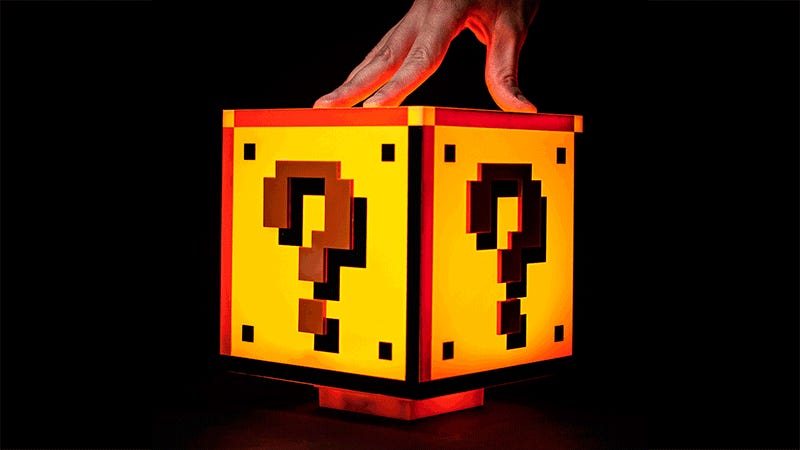 Much to the chagrin of the person you sleep next to every night, this wonderful Super Mario Bros.-inspired Question Block lamp makes that classic video game 'ping' sound every time you tap it on and off. No actual coins are ejected, but we're waiting for confirmation on whether or not the occasional mushroom pops out.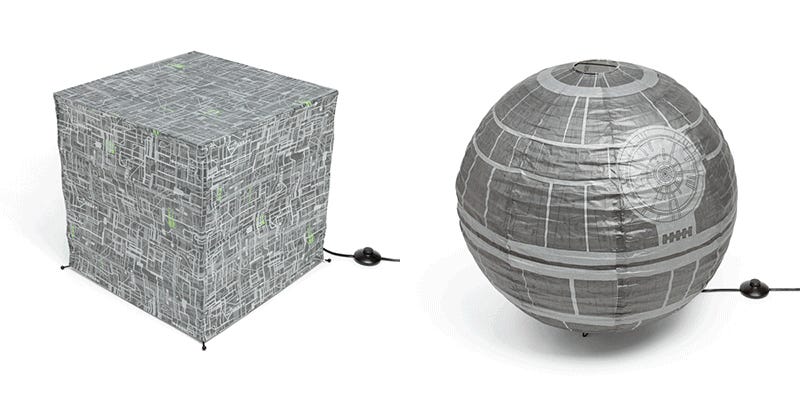 Paper lanterns are the cardboard furniture of the lighting world. They're light, they're cheap, and they're incredibly fragile. But there's even more reason to take good care of these paper lanterns from ThinkGeek: they look like tiny versions of the Borg Cube and the Death Star when switched off.
If every November you find yourself in competition with your neighbors to come up with the best Christmas lighting, be thankful you don't live near imgur user guitarfarts' friend. There's a giant glowing TIE Fighter on his front lawn that would be utterly impossible to beat.
Aliens Vs. Predators is a dark game.