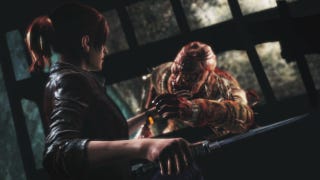 Many stories have been told in the Resident Evil universe since the t-virus, Umbrella Corporation, and Raccoon City debuted in 1996. The Resident Evil lore hole is deep and maddening. The episodic Resident Evil: Revelations 2 starts tomorrow, and no one would blame you being confused! Let's clear things up.
It's time for another Highlight Reel, and today we're showing off a beautiful triple kill with a Sparrow in Destiny, some very confusing glitches from Assassin's Creed, a game-saving shot across the court in NBA 2k15, and more!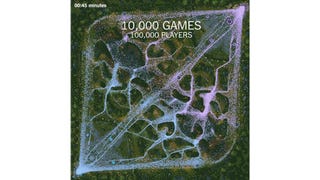 The New York Times has an excellent article on how League of Legends has become the biggest competitive game in the world, and why thousands of people are watching the World Championship this month. Along with that is a feature showing the positions of 100,000 players over the course of 10,000 games.
The Wii U version of Smash Bros. will include a nice little homage to the 1979 arcade game Sheriff in the form of an assist trophy. This was Nintendo's first title that featured artwork by Shigeru Miyamoto.
No MMO can exist without a handful of emotes and idle animations, and The Elder Scrolls Online is also no exception. IGN shared a short clip where the play around with the available ones.
The latest DmC: Devil May Cry footage shows off some of the game's platforming as well as the giant wall-crawler, Succubus. That's not all.