The new version of Iron Chef has been canned due to poor ratings, reports Nikkan Gendai. Oh, also because it sucks.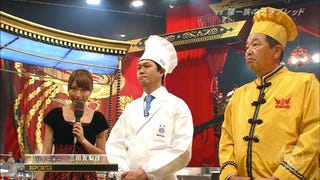 During its heyday, Iron Chef had celebrities like Mother creator Shigesato Itoi on to taste its delicious looking and interesting meals. The show was a smash hit. And now, it has returned to Japanese television after a 13-year hiatus. And nobody's watching.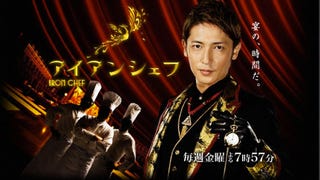 I love bell peppers. You know who else
loves bell peppers
? Iron Chef's original chairman Takeshi Kaga. When that was returning to Japanese TV after a 13-year hiatus, it wasn't known whether or not Kaga would be returning with the show. Turns out, unfortunately, he's apparently not.
After a 13-year hiatus, Iron Chef is returning to Japanese television. The show, which originally ran from 1992 to 1999 in Japan, became a cult hit abroad after it was dubbed for Western audiences (see above).

It's not yet known whether host Takeshi Kaga and his bell pepper will be returning for the show.…