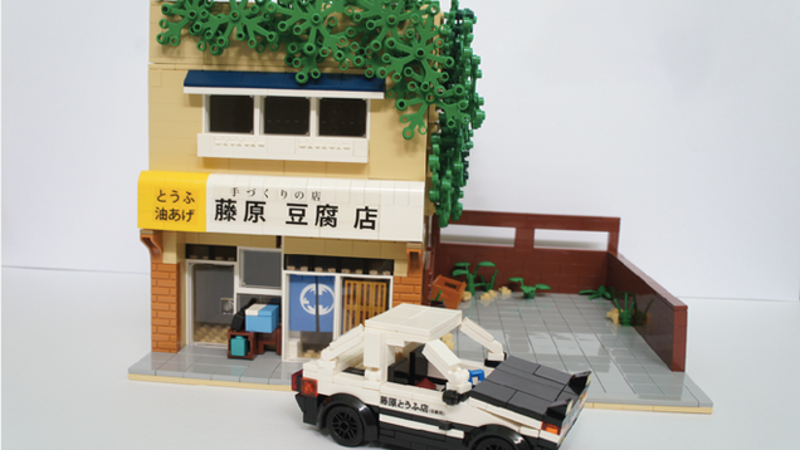 To celebrate the upcoming 20th anniversary of popular Japanese racing series Initial D, LEGO enthusiast Denil Oh created quite a unique set on LEGO Ideas. It's an awesome miniature replica of the iconic Toyota Trueno, the main character Takumi Fujiwara, and his family's tofu shop.
Manga Initial D, which has been running for 18 years, is wrapping up with its final chapter later this month in Japan.
Anyone can drive fast. Only one driver can be the fastest. Enter to win the all new, full-length Initial D 3rd Stage feature film and the first half of the never-before-seen-in-the-US Initial D 4th Stage. The movie fans have been waiting for is here. Life's a blur. Live it fast.