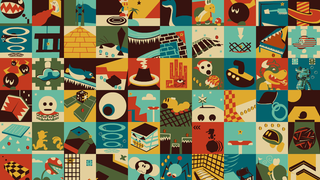 deviantART artist kitsovereign created an awesome montage of the 120 stars of Super Mario 64. Meaning each star mission, represented visually here.
I wouldn't have guessed it, but deviantART artist Theresa Cartwright has a whole gallery dedicated to proving the naysayers otherwise.
Kid or not, these super heroes (and some villains) are 100% committed to their personas.
Being 3 feet tall won't stop Thor from raising to the skies to invoke the strength of lightning. Magneto will go inside when his mother calls him for dinner, but not until he rips the swings off their chains. Even Wolverine's…