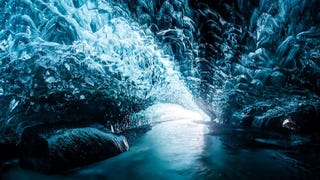 EVE Online is at least in part a game about space pirates. But it's also a massive, teeming online ecosystem that often blurs the line between virtual and real-life experiences. So when you mess with EVE, it's fair to say that you can expect to be met with swift and brutal justice both online and off.
The real, physical monument to EVE Online players hasn't even been open for a week, but already it's been vandalised.
Last week the universal community of EVE Online exploded into rage over the release of high-priced virtual goods and a leaked internal memo that suggested developer CCP planned to monetize the hell out of everything they could put a price tag on in the popular space MMO. Thanks to a brilliant plan that involved…
Chessboxing is an activity that combines the physical demands of boxing with the mental discipline of chess. Competitors alternate between rounds of chess and rounds of boxing, kicking things off with a four-minute round of chess and alternating with fisticuffs until 11 rounds have passed, or one competitor jams a…
Bummed that you couldn't make it to Reykjavik Iceland for this year's EVE Fanfest? EVE TV has you covered, broadcasting tournaments and keynotes from the yearly celebration of all things EVE Online related.