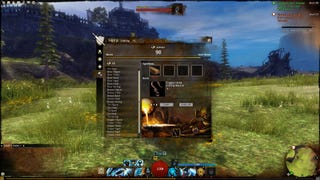 When the Guardians, Thieves, and Elementalists of Guild Wars 2 aren't busy building their legend, they'll be building guns, gadgets, and gears via the game's comprehensive crafting system. ArenaNet details how the game's eight crafting professions get the job done.
Along with creating pieces of useful equipment…
A sequel to last year's hit film, Wanted: Weapons of Fate allows players to curve bullets around objects in order to take their targets by surprise. So how's that going to work?