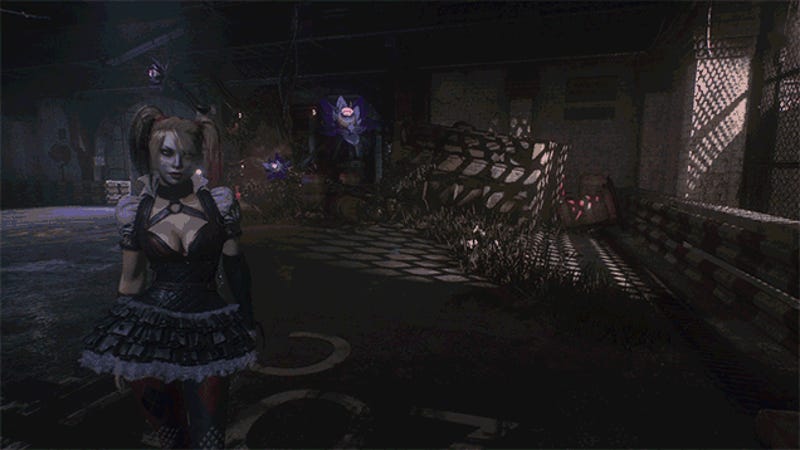 Harley Quinn's one of the most popular new Batman characters to appear in the last few years. She's finally playable in Arkham Knight, starring in what serves as a prequel to the story in the main game. But, despite being a free add-on, the story pack starring the Joker's sometime girlfriend isn't worth the time it…
When Marvel announced that its next round of movies would include a Captain Marvel movie, we were thrilled. Yes, a major Marvel movie featuring a popular and wonderful female superhero. But amidst that celebration, let's not forget there are still tons of worthy female superheroes who would make excellent movie stars.
I mean, she should be right? The Dark Knight's always beating up on her puddin' and spoiling all her psychotic, malicious fun. But, darn if she doesn't look downright flirty here, in a new statue coming from DC Collectibles. The piece—sculpted by Jack Matthews—stands about 9.25 inches tall and sports the character…
The trailer for the next Arkham City DLC harley Quinn's Revenge starts out about how you'd expect—with lots of hot (or, "hot") close-ups of our favorite ICP groupie Harley Quinn walking slowly away from the camera.
Rumors have been swirling—based on a list of achievements—that Batman: Arkham City will be getting a new story-based add-on that centered on Bat-villain Harley Quinn and The Dark Knight's junior partner Robin. Well, a teaser image released today by the game's official Twitter account seems to point to a future…
.html I'm not totally in love with Harley Quinn's look in Batman: Arkham Asylum. She's a little too hard, a little too grimy.