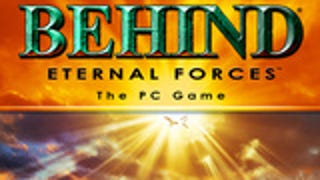 The makers of the Left Behind series of religious video games says Walmart is expanding the Christian game test-market it opened last year in Texas, with an eye toward distributing such games nationally.
So,
Guitar Praise
- the Christian music-based rhythm game? HUGE hit, apparently. So huge, in fact, that the publishers (Digital Praise) are considering not just a sequel, but an evolution. Or at least an Intelligent Redesign that could see the game moving from the PC/Mac to consoles and extending to full band…
The Christian set has a message-filled, re-skinned doppelganger of almost every form of entertainment these days. The most recent, relevant to our interests?
Guitar Praise: Solid Rock
, the knockoff with a positive message from Digital Praise, maker of all things fun biblically inspired. And while Christian targeted…
Stryper
. Oh, lawd ... the Christian hair metal act reached their apogee when I was 13, just about a year after my confirmation, and though North Carolina is a place where, as the late would say, even the Episcopalians handle snakes, at least we didn't listen to Stryper. That was for the Babdists. Yet even after…
With the announcement of Guitar Praise
, the knockoff with a Christian twist, came a new round of 'Isn't there a commandment about stealing? Surely that applies to IP, right?'. Simon Parkin took a look at why Christian-themed gaming is so maligned; who cares if people are catering to a niche market? He does concede…