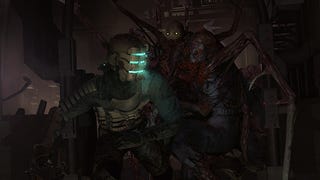 If you wonder why Dead Space cribs from other material, consider the fact that they were the sole new IP developed in competition with The Godfather, Lord of the Rings and The Simpsons.
Paramount and the estate of "The Godfather" author Mario Puzo settled their $1 million dustup over how much was owed to whom over sales and rentals of the 2006 game.
Robert Duvall is a fine actor, and doesn't need an uncredentialed drama lecture from me or anyone else. But watching him read off his lines in Godfather II ... I'm not feeling it.
Even though it got very repetitive and ultimately fell short of my expectations, and others', I still played The Godfather: The Game to 100 percent completion. After seeing this and reading , I'm willing to give EA another shot with seen here in the debut trailer that released earlier today. The intimidation…
Godfather was...OK. Not awful, but then, didn't really live up to the name, either. So it's thoroughly unsurprising to hear that, for the second game, they're ditching the GTA-style gameplay in favour of something a little more...unique. The latest issue of the UK's Xbox World 360 mag says the game's a little more…
Anthony Puzo - son of Mario Puzo, author and creator of the Godfather - has begun legal proceedings against Paramount Pictures, accusing them of stiffing him over royalty payments he's owed in connection with the recent Godfather game. Puzo says that a deal was struck between his father and Paramount in 1992, whereby…