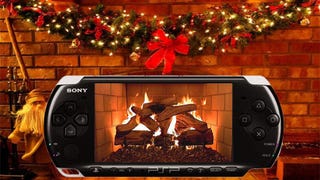 The Playstation Portable got a fun, new little brother this year in the form of the slide-n-go, download-only PSPgo.
Expect more ninja than normal in PlayStation Home starting this week, as G.I. Joe: The Rise of Cobra is set to promotionally invade Sony's social service, bringing Storm Shadow and Snake Eyes outfits with it.
Can the extras packed into the video game tie-in for the G.I. Joe: The Rise of Cobra movie possibly make up for the lackluster game play we've seen so far?
He'll fight for freedom wherever there's trouble, and the E3 show floor is no exception. We went hand-to-hand with EA's G.I. Joe: The Rise of Cobra for the Xbox 360.
An AP story about game adaptations of movies mentions that the developers of the Terminator Salvation game worked "under the same roof" as the film crew, in hopes of making something that doesn't, well, suck.