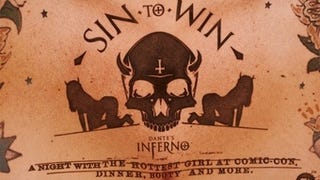 GayGamer.Net's PixelPoet had a novel response to the "Sin to Win" fiasco at Comic-Con - send a shot of himself with a burly booth dude. Turns out he got runner-up.
I've got a re-cap of last Saturday's Gay and Lesbian Alliance Against Defamation right here, but if you're looking for quick quotes and interesting issues to rehash, here are a few gems.
Physically, you may not have been at EA Redwood Shores this weekend. But if you commented on to Justin Cole's op-ed column to Kotaku, you were there in spirit.