Chris "Powerpig" McVeigh is a LEGO builder of no small repute, specialising in micro-builds of familiar things. This is "My Old Basement (Pixel Edition)" which you can pre-order for $89.50 (£60).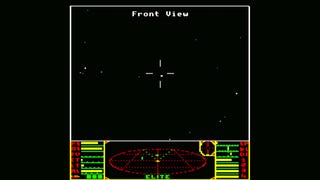 Those Assassin's Creeds and Far Crys and Grand Theft Autos had to come from somewhere.
In December of 1999, at the tender age of eleven, I received Donkey Kong 64. It was a birthday gift from my parents and even came with a shiny yellow controller, though sadly not the limited edition banana one. Regardless, I popped it in my N64 (after inserting the expansion pack, of course) and snapped the power…
With help from a growing posse on 4chan, Pastebin user Data_Baser is attempting to compile a list of every video game ever released. Not just console games or PC games, but every mobile and browser-based game as well. The current count? 43,806.
The annual Tour de France bicycle race is going on as we speak, inspiring MTV Multiplayer to look back at some great moments in video game cycling. Did they miss any?