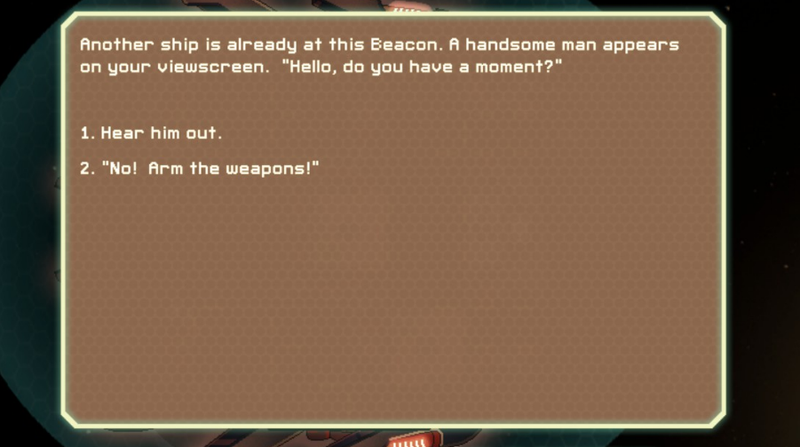 While his/her loved one was in the shower, a Redditor patched her computer's version of FTL: Faster Than Light to turn it into a marriage proposal with multiple dialog options:
TheLobsterClaw shared a 3D-printed version of the starter spaceship from Faster Than Light, the Kestrel, made by a group of enthusiasts.
Want some tips for FTL? The terrific starship sim arrived today on the iPad in fine form, but the game isn't all that easy for newcomers. Internet all-star Darius Kazemi shared a solid list of all-purpose tips for the original PC game that new players would do well to read.
My newest science fiction novel, Lockstep, was recently serialized in Analog magazine. Reactions have been pretty favourable — except that I've managed to offend a small but vocal group of readers. They're outraged that I've written an SF story in which faster than light travel is impossible.
Exploded ships and frustration galore, now on the go—but only on iPad. If you've only got an iPhone, you're out of luck. You'll have to stick with the PC version.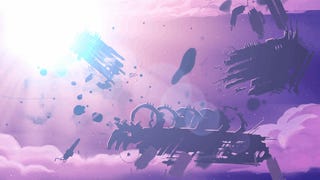 ...along comes word of the kind of stuff we can expect from the game's upcoming - and free - expansion.
Brilliant news: In early 2014, the excellent indie starship-management game FTL will get a free Advanced Edition that adds all sorts of new stuff. Even better, the game will finally come to iPad, also in early 2014. Yessssssss.
I could have quit. I could have made my defeat happen quicker, less painfully. But cliche or not, the captain goes down with the ship. The rules don't change just because we're in space. So I watched my crew dutifully tend to my systems, keeping the ship running as best they could. We knew we weren't going anywhere:…