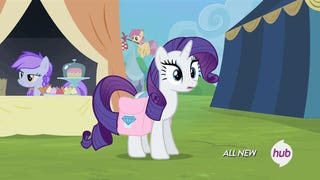 Do you see them? This is exactly why I watch My Little Pony: Friendship is Magic. »4/20/14 5:00pm4/20/14 5:00pm
The My Little Pony: Friendship is Magic game suffered from a severe lack of dancing mini-games. It suffers no longer. The movie-themed Equestria Girls update is live for iOS and Android, turning ponies into real girls and making them dance for your amusement. Love or hate the movie, that song is pretty catchy. »10/17/13 1:15pm10/17/13 1:15pm
If you should wind up in the custody of the CIA and withhold information during an interrogation, expect to be strapped to a chair with your eyes pried open and this video running in an endless loop on all four walls. »5/06/13 7:48pm5/06/13 7:48pm
With the release of Age of Empires II HD, Ensemble Studios' classic strategy game is re-capturing the hearts of PC gamers everywhere. Turns out some of those hearts have gotten a tad bit more colorful since 1999. Youtuber Yudhaikeledai has taken the game's distinctive intro and ponified it. »4/11/13 8:30am4/11/13 8:30am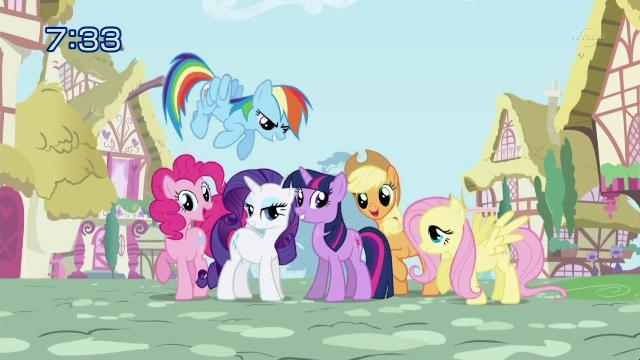 Despite being a phenomenon across the Western world these past three years, My Little Pony: Friendship is Magic didn't make its way to Japanese shores until last Tuesday. »4/09/13 7:00am4/09/13 7:00am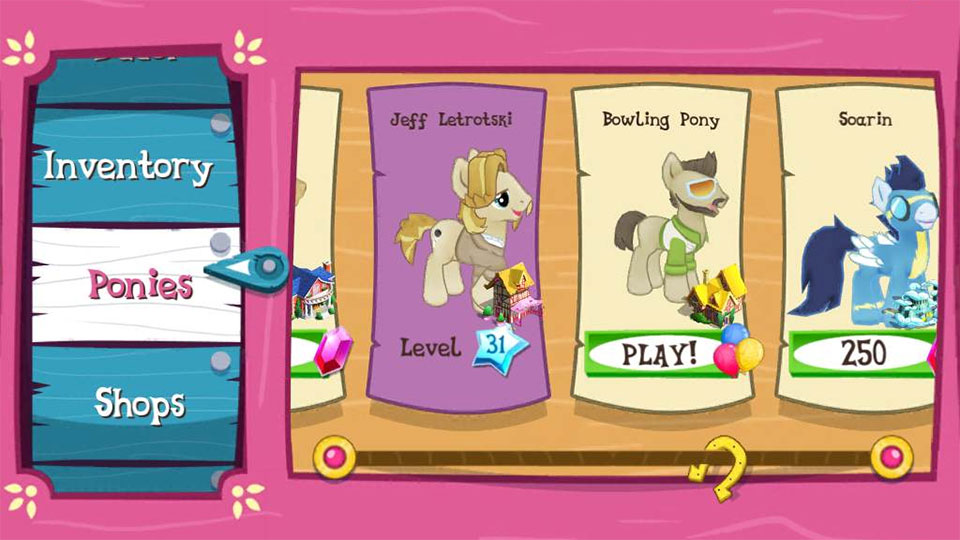 It's Hearth Warming's Eve in Ponyville, and Gameloft is celebrating with the first major update for the My Little Pony: Friendship is Magic app. The town is covered with snow, there are festive decorations to buy, and John Goodman's finest work is immortalized forever in digital pony form. »12/20/12 3:05pm12/20/12 3:05pm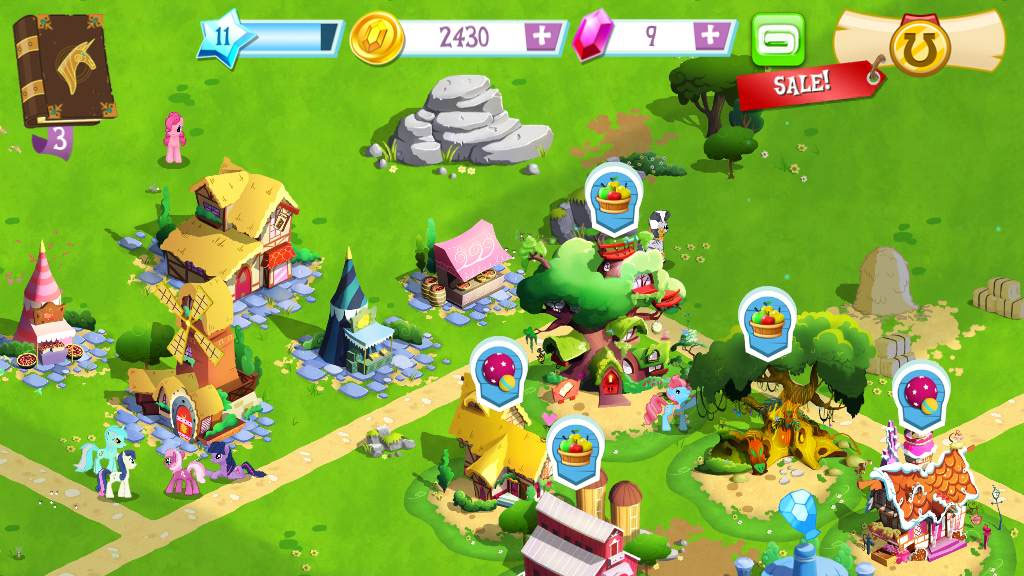 Following the tragic treasure chest explosion that decimated Ponyville, Gameloft is working on ways to keep their My Little Pony game from collapsing under the weight of the community. »11/30/12 10:05am11/30/12 10:05am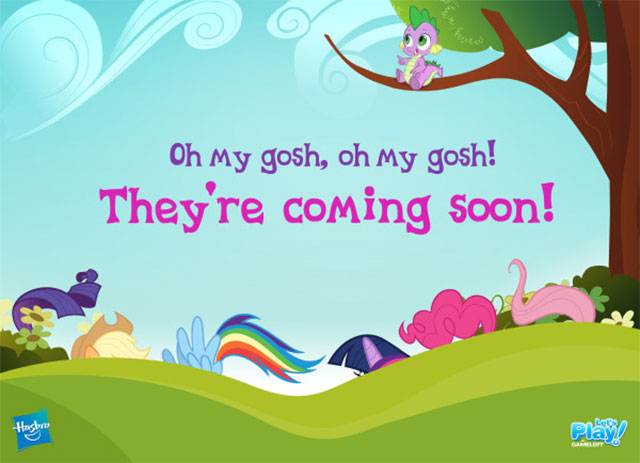 This morning Gameloft tweeted this image. If anyone needs me I'll be curled up in the corner rocking back and forth. »10/08/12 1:55pm10/08/12 1:55pm
You know what was missing from E3 2012? The same thing that's been missing from E3 for the past couple of years:
My Little Pony »
. YouTuber LeFrenchBrony envisions an E3 where Reggie Fils-Amie took the stage at Nintendo's E3 presser and was met by the deafening sound of thousands of stomping hooves.
How could
The Legend of Zelda: Ocarina of Time »
's Navi possibly get any more annoying? Don't ask questions like that unless you want answers — pony answers.