In the hierarchy of things you don't put in your mouth, fireworks are right up there with razor blades and hobos, but nothing will stand in the way of Nabisco's relentless quest to keep Snacktaku from eating things that aren't Oreos.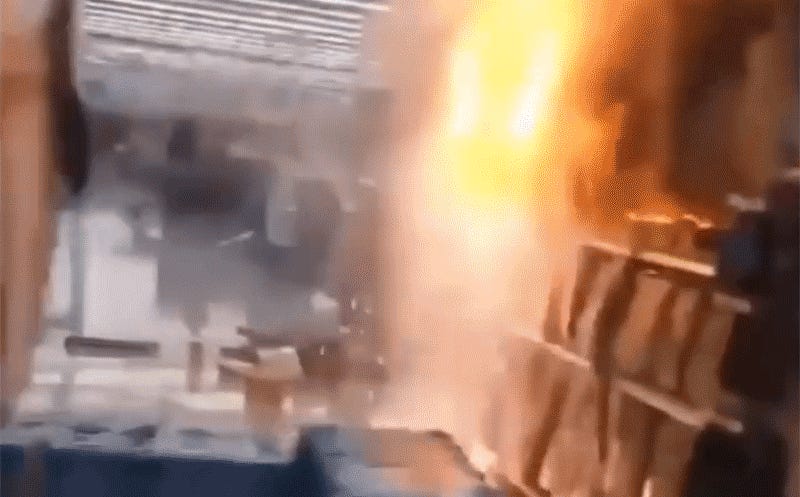 Not treating fireworks—aka unlicensed explosives—with the respect they deserve is one of the most dangerous thing you can do. So after a couple of pranksters in Phoenix, Arizona, thought it would be funny to start a chain reaction on a shelf full of fireworks in a Walmart, humanity has reached a new low.


Nothing rings in the new years like explosions and fireworks and countdowns and mind sacrificing hangovers earned during silly festivities. This supercut video by Screen Junkies has most of that from movies like Star Wars and Tropic Thunder and more. You can save the hangover for tomorrow.
Forget paintball on the fourth of July (or Canada day, for those of you celebrating earlier this week)—today, hardcodedchannel uses fireworks for their forest warfare. Clearly, they're either feeling extra festive or extra awesome.
One week ago, a red-ringed Xbox 360 met its fate under a firing squad from Kansas City. At the same time, a frustrated Dutch demolitionist packed his malfunctioning console with an illegal Italian pyrotechnic, the Cobra 6.